Make Writing Easier with Write with Wendy
Get quality, engaging content written for your law firm, property management company, or real estate business quickly and easily with Write With Wendy.Get the Content You Need to Grow Your Business.Wendy is an experienced content writer who helps businesses create engaging and effective content that attracts customers and grows their business. She'll help you create content that resonates with your target audience, from blog posts to social media posts and newsletter content.Showcase your expertise with SEO-optimized content.Create content that potential clients will find and engage with. Write with Wendy offers SEO-optimized blog posts, social media posts, and newsletter content that showcases your expertise in property management, law, or real estate. Get the relevant content you need to stand out from the competition.Get the recognition you deserve.Ensure your business stands out from the crowd by providing quality content showcasing your expertise. Increase your domain authority and get the recognition you deserve with Write with Wendy.Connect with clients organically.Get your message out in front of the right people, without spending a fortune on ads. With Write with Wendy's organic approach, you'll gain more potential clients and build trust faster than ever before.Let Wendy take the stress out of content creation.
Who is Wendy?
Write with Wendy is a freelance writing business with over eight years of experience in content creation. Services include writing blog posts, editing, repurposing existing content, and ghostwriting. Write with Wendy provides a variety of services for law firms, real estate agents, and property management teams. The goal is to provide creative content and create the best possible user experience for each client.Wendy Miller
Wendy Miller, a published author and freelance writer, is the founder of Write with Wendy. Her work has been published in Medium, HerTrack , AptAmigo, and Tiny Beans to name a few. She enjoys working with real estate agents, property management teams, and law firms to create content that helps their businesses thrive.She is a single mom of two adult children and Grandma to two beautiful grandchildren. She lives in Florida and enjoys kayaking and paddleboarding, as well as teaching meditation and self-care. Wendy thrives on research, learning, and writing.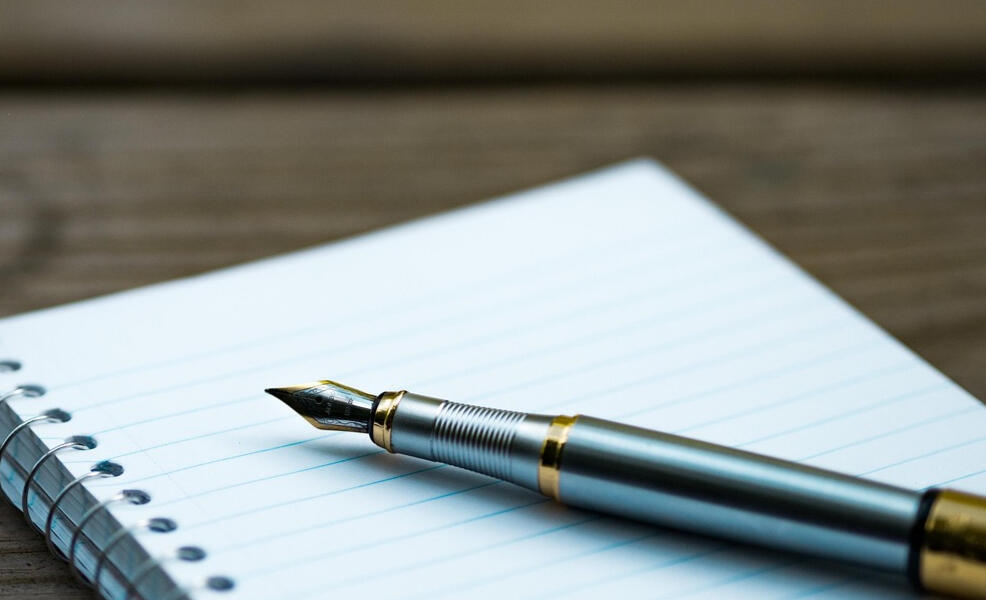 Samples
Testimonials
Wendy not only has exceptional writing skills but she is able to quickly research topics that may be new to her and communicate them accurately and authoritatively. As a law firm, it is critical that our blog articles contain information that is legally accurate and free of grammatical errors. Wendy truly delivers in both of these areas and has been a life-saver in our business! She is also very quick in her response time and a pleasure to work with. If you need professional copywriting services, I highly recommend working with Wendy!
--Kailey Jacomet, Esq.
Owner, Brand Law BoutiqueWendy Miller is a fantastic writer, always makes deadlines, and is a pleasure to work with. She is an absolute professional, and always produces high-quality work. She is a leader on our team, and can always be counted on to deliver amazing content.--Annette Choti, Esq.
Owner/Founder - Law QuillWendy has been a pleasure to work with for a number of years. She is an excellent writer, content strategist and SEO expert. She delivers relevant content on-deadline leveraging her SEO know-how to create high traffic performing articles that are both inspiring and on-brand. – Meghan Yudes Meyers, DC Family Guide EditorI've been working with Wendy for my blog posts for close to 2 years. She always does a great job with my blog posts. The content is perfect and they're always finished before I need them. Wendy is great to work with – Lindsley Rogers, Appleseed Photography
Packages
| Moderate | Long | Extended |
| --- | --- | --- |
| $165/piece | $250/piece | $320/piece |
| 1000 words | 1500 words | 2000+ |
| 2+ High-Quality Outgoing Links | 2+ High-Quality Outgoing Links | 2+ High-Quality Outgoing Links |
| 1-3 Calls to Action | 1-3 Calls to Action | 1-3 Calls to Action |
| Meta Description | Meta Description | Meta Description |
| 3 Revision Requests (if needed) per Article | 3 Revision Requests (if needed) per Article | 3 Revision Requests (if needed) per Article |
| Proof Content is Original & Human-Written | Proof Content is Original & Human-Written | Proof Content is Original & Human-Written |
Add-Ons
| Optimize | Photos | Social Media Posts | Newsletter Blurbs |
| --- | --- | --- | --- |
| $24/per written piece | $12/per photo | $25/per written piece | $25/per written piece |
| SEO & Keyword Research | Royalty-Free Images | 1-3 captions for Facebook, Instagram, Twitter (others available upon request) | 1-2 50-100 word paragraphs summarizing/announcing the latest content |
| Doublecheck Keyword Usage | | | |
| Includes 2 Royalty-Free Images | | | |
| Optimized Meta Description (to include at least one additional keyword) | | | |
Custom plans and packages are also an option to meet your company's needs.
FAQs
Why do I need a blog on my website?
Whatever industry you are in, your website is often your first introduction to a potential client. Google and other search engines serve up websites with consistently fresh, new content. A blog is the best way to offer this fresh new content without having to add new pages or rework existing pages constantly.A blog also provides a way to answer common questions that potential or existing clients often have. By answering these questions in your blog, you show potential clients that you are the expert they can trust and that you have the knowledge and skill they are looking for.Who chooses the topics?
That is entirely up to you. Regardless of who chooses the topics, I do extensive research to ensure the content I provide you will give your business and your clients the most value. If you prefer to choose the topics, please note that they do need to be provided by the deadline given or your content will be late.If I choose the topics for you, I will research topics, keywords, and competitors to determine which topics and keywords can provide the most benefit to your business. I will then create your content based on that information.Can you guarantee specific results?
When it comes to the internet and marketing, there are no guarantees. Unfortunately, even with the best content and doing absolutely everything else right, you could still not see the results you hope for.I can guarantee that the content I provide will be high-quality, informative, SEO-optimized, and therefore, will give you the best opportunity for successful marketing that brings you new clients.What if we need more words than the packages you offer?
2,000 words is a lot. Many people don't realize just how many words that is! But in some cases, such as ebooks or white papers, you may need more. If this is the case, just reach out for a custom quote. I'll give you a personalized package specifically to meet your needs.How long does it take to get the content once we sign up?
I prefer to work a month ahead. This mean if you sign up in January, at the end of the month, you would receive the content for the month of February.However, I know that sometimes you're eager to get content up sooner, so I am flexible on when content is delivered. I do require a minimum 3-day turnaround to allow enough time for research, writing, and editing.Are there any contracts?
There is a contract agreeing to the details (how many posts, pricing, payment, etc.) to protect both of us. I do ask that you agree to 2-3 months of content because it does take so much time to research and write the content, as well as the time it can take to start seeing results.However, there are no long-term contracts.What if we just need one blog post and don't have a need for ongoing content?If you already have a writer on staff or that you work with and they're not available, I'm happy to pinch hit for them. As you can see, prices are per piece. This means if you want just one piece, you'll pay the price shown. If you want more than one piece, just multiply the price per piece by how many pieces you want.Can we mix and match content length?Yes! If you have need for content of different lengths, we can mix and match what you need. We will work together closely to ensure that the appropriate topics are matched to the length you need.If you aren't sure what length(s) you need, reach out. I'm happy to discuss topics and what length(s) might be appropriate to your needs.When do I pay for content?
You'll pay for each month's content by the 1st of that month. Content will not be released if payment has not been received.Single blog posts are also payable in advance.Why should I get blog content instead of just paying for ads?
Blog content helps your website show up in search results. Google and other search engines read your site whenever there is new content. How better to give them that new content than a new blog post 1-2 times a week?On top of that, ads are a neverending expense. You pay per impression or per click and you have to keep paying for ads forever.Articles and blog posts, however, are what's called evergreen content. This means that it's content that remains relevant for a long time. A blog post I write for you today can still be relevant a decade or more from now - and all you had to pay was the one-time fee for me to write it. It is then on your site permanently, showing up in search results any time a potential client searches for that keyword.Worried that some content might not be so evergreen? Even in cases where an article may need to be updated, it's both faster and cheaper to update it than it is to worry about creating an ad and paying for it - and hoping that when you pay for impressions/clicks, it's for people who might actually become clients.Perhaps more important, you can repurpose your blog's content. It can be used to create social media posts, email newsletters, YouTube videos and even podcast episodes! Once you pay for the content, it is yours to do with as you wish, including repurposing (I can assist you with repurposing content, as well!).More questions? Let's hop on a call and talk about them!